History
If we could put together all the works of art that I've seen, Piazza Vittorio in Turin wouldn't be enough to contain it.

Pietro Accorsi
Origins
The theory of a Foundation was conceived by Pietro Accorsi at the end of the 1960. This happens after long discussions and many meetings with Giovanni Agnelli and Werner Abegg in the ancient Queen's Vineyard owned by the Swiss banker and textile industrialist, the idea to join forces and give birth to a cultural Foundation took shape. The Foundation will be called "The Three A", from the initials of the three founders. The project will run aground at the end of the 60's, when Agnelli will give up this project in order to dedicate himself to his factories; later, also Abegg will quit the project, moving to Switzerland.
However, Accorsi will continue to chase a dream and, on 14 May 1975, the Statute of the Foundation will be presented. His secretary Giulio Ometto will be, forever, part of the board of directors. The motivation for the choice of the Foundation is reported in his testament: "I wish my name could remain linked to art and antiques objects that I have collected and preserved during my entire life of work […], so that the villa that I have furnished could establish a museum collection where people can visit and admire those furnitures and art and antiques objects. This is a gift that I want to give all the individuals, seen as a group of people to cultivate".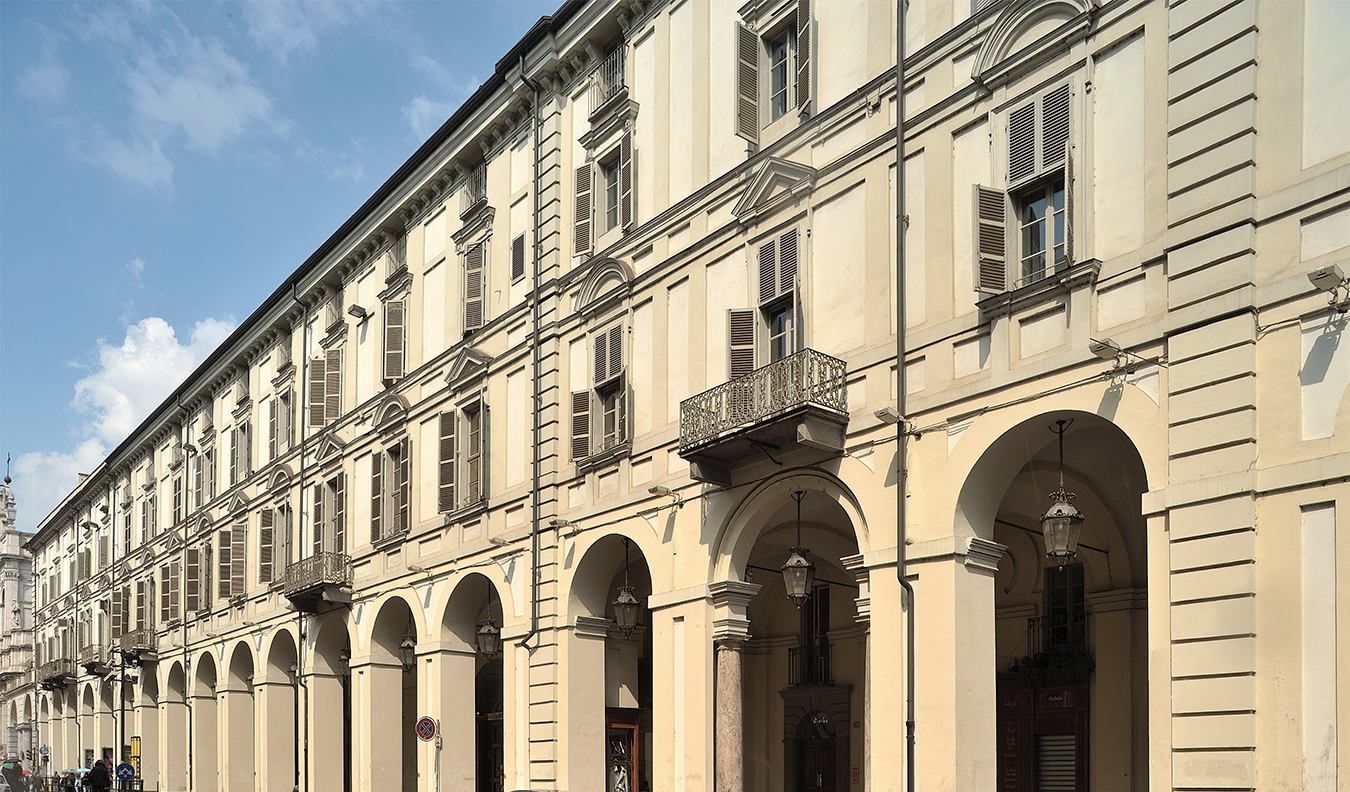 Palazzo Accorsi's history
The origin of the building is due to the initiatve of the Antonian Fathers who – in 1616 – opened a large complex to religious and sick people, including the palace and the Church dedicated to the Abbot Saint Anthony, at the bottom of today's Via Po; in the mid-eitghteenth century, the Antonians entrusted Bernardo Vittone with the modernization of the Church, then rich in works of art made by Giovanni Paolo Recchi, Carle Dauphin, Alessandro Trono, Michelangelo Milocco and Lorenzo Pelleri. Despite the soppression of the Order of the Antonian Fathers by Pope Pius VI Braschi (1776), the complex still enjoyed a glorious moment. Between 1778 and 1780, it was transformed, thanks to the architect Francesco Valeriano Dellala di Beinasco, into the King's Yeomans. The Opera, then, abandoned the complex during the Napoleonic soppressions. In the nineteenth century, the ownership of the buildings passed to the Order of Saints Maurice and Lazarus. It was then that the great Italian painter Antonio Fontanesi lived for some time; he died on April 17 1882 and a memorial in his honor is walled in the entrance door to the Museum.
In 1956, the entire palace was purchased by Pietro Accorsi, who used the noble floor as his home and art gallery. After his death, Giulio Ometto completely renovated the historic building, respecting its centuries-old history and making it a worthy and wonderful venue for the Museum of Decorative Arts.