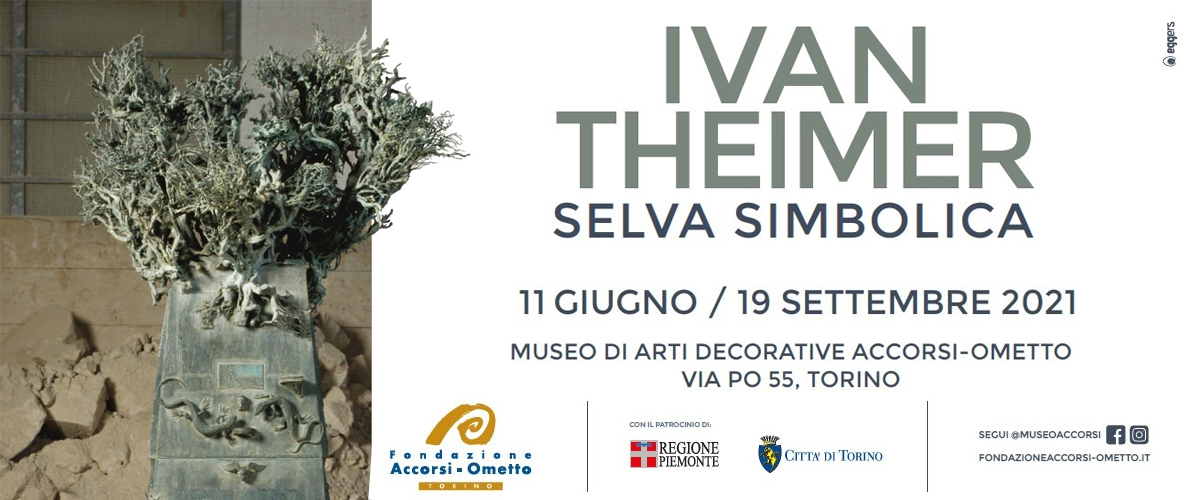 IVAN THEIMER
Symbolic forest
June 11  – September 19, 2021
Curated by Marco Meneguzzo
This exhibition celebrates the work of one of the most surprising contemporary sculptors: IVAN THEIMER. Born in Moravia, following the Soviet occupation of Czechoslovakia in 1968, he fled to France – a country that welcomed him while providing a fertile context for his work. Over the last decades he has also been spending prolonged periods in Italy on the hills above Pietrasanta. Theimer is mostly known for his talent in creating highly impactful public monuments. His major work is in Paris at the Champ de Mars and consists of a statue celebrating the 200th anniversary of the Universal Declaration of Human Rights. This artist's repertoire unfolds from a symbolic and figurative imagery rooted in the history of ancient art and in the archetypes of humanity, without fear of appearing anachronistic and not modern. He does so by "accumulating" multiple symbols as if they were stemming from one another. This explains the title "Selva simbolica", a symbolic forest underlining this artwork's uncontainable allegoric presence. And it is precisely the artist's choice of using timeless symbols and allegorical figures to demonstrate their contemporary quality that has led to the emergence of a counter-current critical appreciation that identifies in Ivan Theimer's practice a possible way out from the impasse of Modernity.
BIOGRAPHY
Ivan Theimer was born in 1944 in Olomouc, Moravia, a historical region of the present-day Czech Republic. Following the Soviet invasion of 1968, he left his country and settled in Paris, where he continued his art studies at the École des Beaux-Arts. In the 1970s he took part in several exhibitions in France, making a name for himself on the dynamic art scene of the capital. Ten years after his arrival he was invited to present his work in the French Pavilion at the Venice Biennale, where he returned in 1982 and in 1995 for the centenary at Palazzo Grassi.
In 1989, when the Velvet Revolution and the election of Václav Havel as a new president led to the much hoped-for political change, Theimer resumed contacts with his country and enthusiastically joined the spirit of renewal. Havel himself celebrated Theimer's return and participation in the artistic life of the country by dedicating an important anthological exhibition to his work at the Prague Castle Belvedere, which was inaugurated on that occasion in 1996.
In the meantime, Theimer exhibited extensively in solo and group exhibitions across Europe. Many Italian cities dedicated exhibitions to his work in their historical centres and museums.
Besides sculptures, paintings and drawings, Ivan Theimer also has worked on public and private commissions, creating monumental sculptures located in France, Germany, Italy and the Czech Republic. In his large-scale works, Theimer's sculptures are always characterised by their respectful presence seamlessly integrating into the historical, cultural and geographical context in which they are placed.
In recent years, he has been working on opera scenography and costumes, combining his love for music with his multiple artistic talents.
He lives between Paris and Pietrasanta and still travels to distant places in search of landscapes he loves to capture with his watercolours.