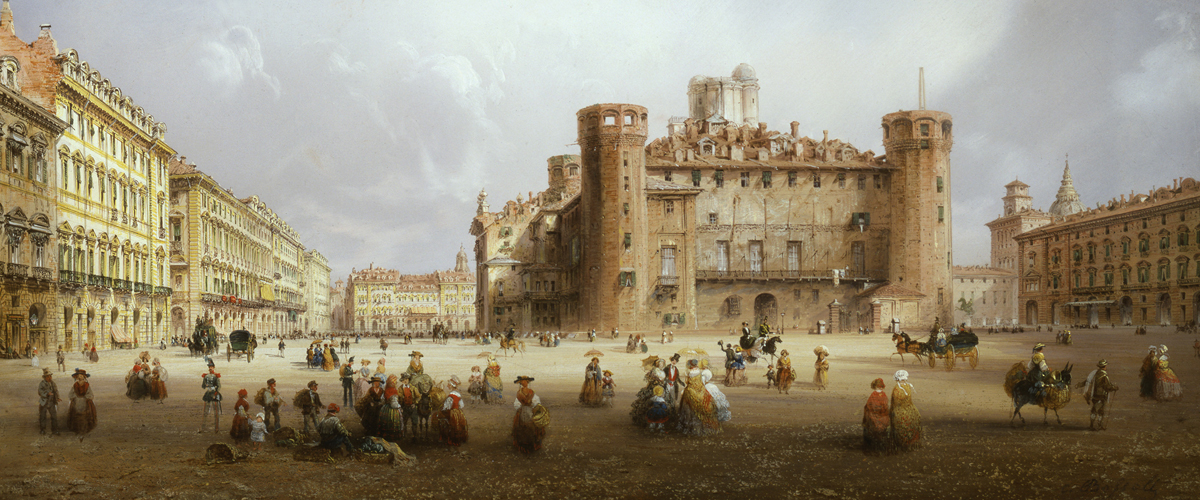 CHRONICLES FROM THE 19TH CENTURY
"Modern life" in the works of Carlo Bossoli and in the photographs of his time
October 7, 2020 – January 31, 2021
Curated by Sergio Rebora, with Daniela Giordi
The Accorsi-Ometto Foundation pays tribute to another important Nineteenth-century painter: CARLO BOSSOLI (Lugano 1815 – Turin 1884).
The exhibition compares the Nineteenth-century life of Carlo Bossoli's paintings with historical photography, faithfully reproducing the past lifestyle and the evolution of customs.
During the Nineteenth century the dialogue between painting and photography profoundly changed the way of enjoying the visual arts: the advantages of photography (descriptive precision; executive speed; seriality of the reproduction process) led the public to a different interpretation of reality and consequent conceptual elaborations.
In the first decades of the diffusion of photography which was born in 1839, the mixture of the two arts contributed to a realistic definition of the world, primarily of the landscape, both natural and urban. In this sense, Carlo Bossoli is an emblematic artist: his role as a chronicler of his time was decisive, as has been evidenced by a long tradition of studies, carried out by art historians such as Ada Peyrot, author of the catalog raisonné, Franca Dalmasso , Rosanna Maggio Serra, Pier Giorgio Dragone.
The exhibition includes about ninety works, divided between fifty paintings and forty photographs. It is composed of private collectors (in some cases unpublished, such as paintings from the Litta di Vedano al Lambro collection) and prestigious loans from public institutions, including the Museum of the Risorgimento in Turin, the Gallery of Modern Art in Turin, the Risorgimento Museum of Milan and the Civic Museums of Varese.