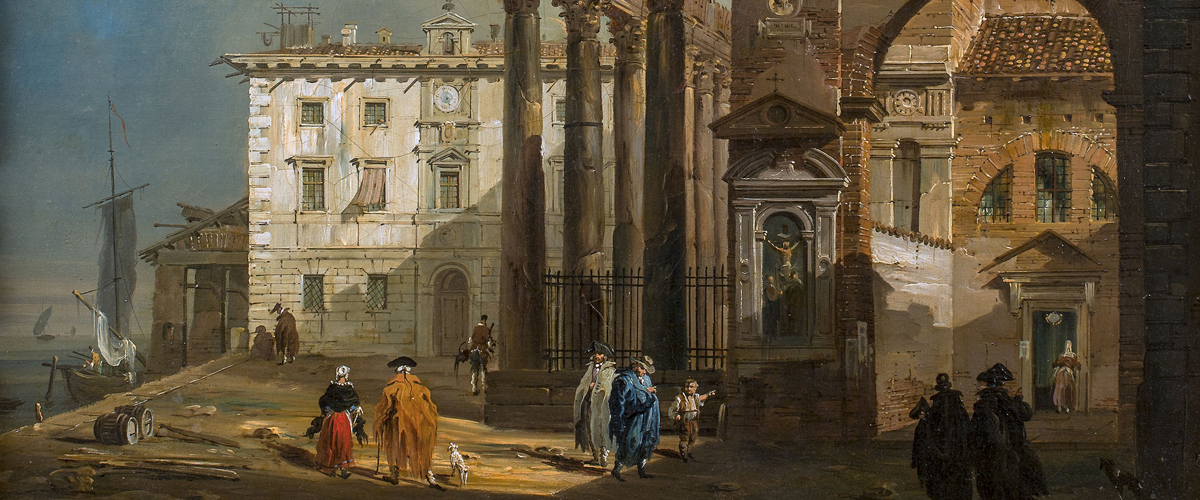 GIOVANNI MIGLIARA. TRAVEL ACROSS ITALY
February 28  – June 16, 2019
Curated by Sergio Rebora
The Accorsi-Ometto Foundation pays tribute to another important Piedmontese painter of the nineteenth century: Giovanni Migliara (Alessandria 1785-Milan 1837).
The exhibition, which includes a hundred works, including oil paintings, watercolors, temperas, drawings and sophisticated fixès sous verre (oil miniatures on silk applied on glass), highlights one of the central themes of the artist's research, the journey, undertaken across Italy during the 1820s and 30s, and reproduced through the representation of peculiarities of its monuments and landscapes.
Giovanni Migliara moved to Milan after working in Turin as a cabinetmaker, following the family tradition, and studied at the Brera Academy of Fine Arts, collaborating as a set designer in the theaters La Scala and Carcano. Since 1812 he participated in the annual exhibitions of the Academy, winning the approval of the critics and the favors of the Lombard and Italian customers.
The exhibition is divided into seven sections retracing chronologically the main stages of the painter's artistic life:
"CAPRICCI" AND FANTASY VIEWS
POPULAR SCENES AND LANDSCAPES
THE INTERIORS OF CONVENTUAL BUILDINGS AND CHURCHES
HISTORICAL AND LITERARY COMPOSITIONS
HISTORY AND CHRONICLE OF TIME
URBAN VIEWS AND TRAVEL ACROSS ITALY
ALBUMS
Giovanni Migliara, through the use of light that makes scenes more realistic and "natural" and through the use of some unmistakable innovations in perspective, was, therefore, an effective illustrator of the Italian cities and an attentive chronicler of his time.